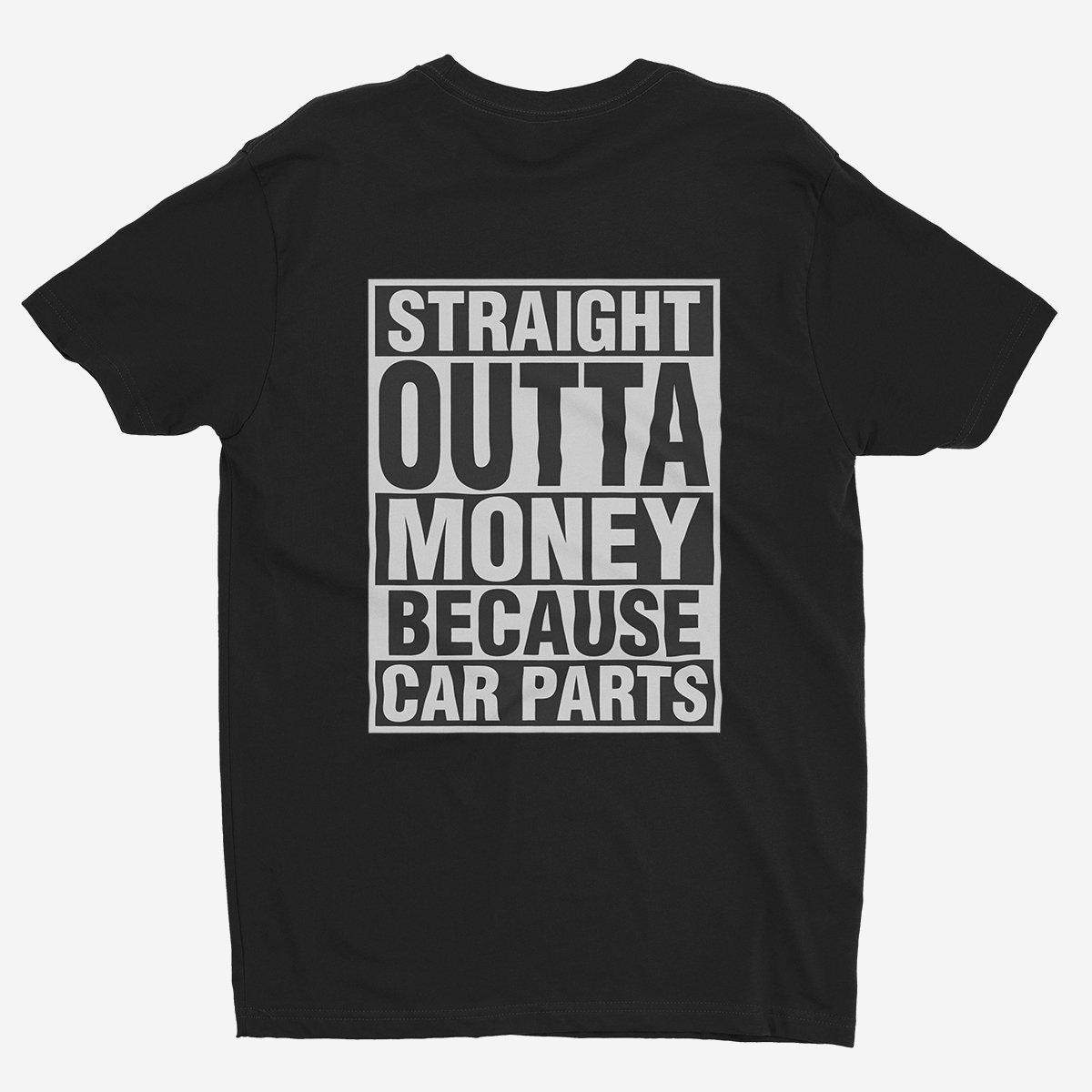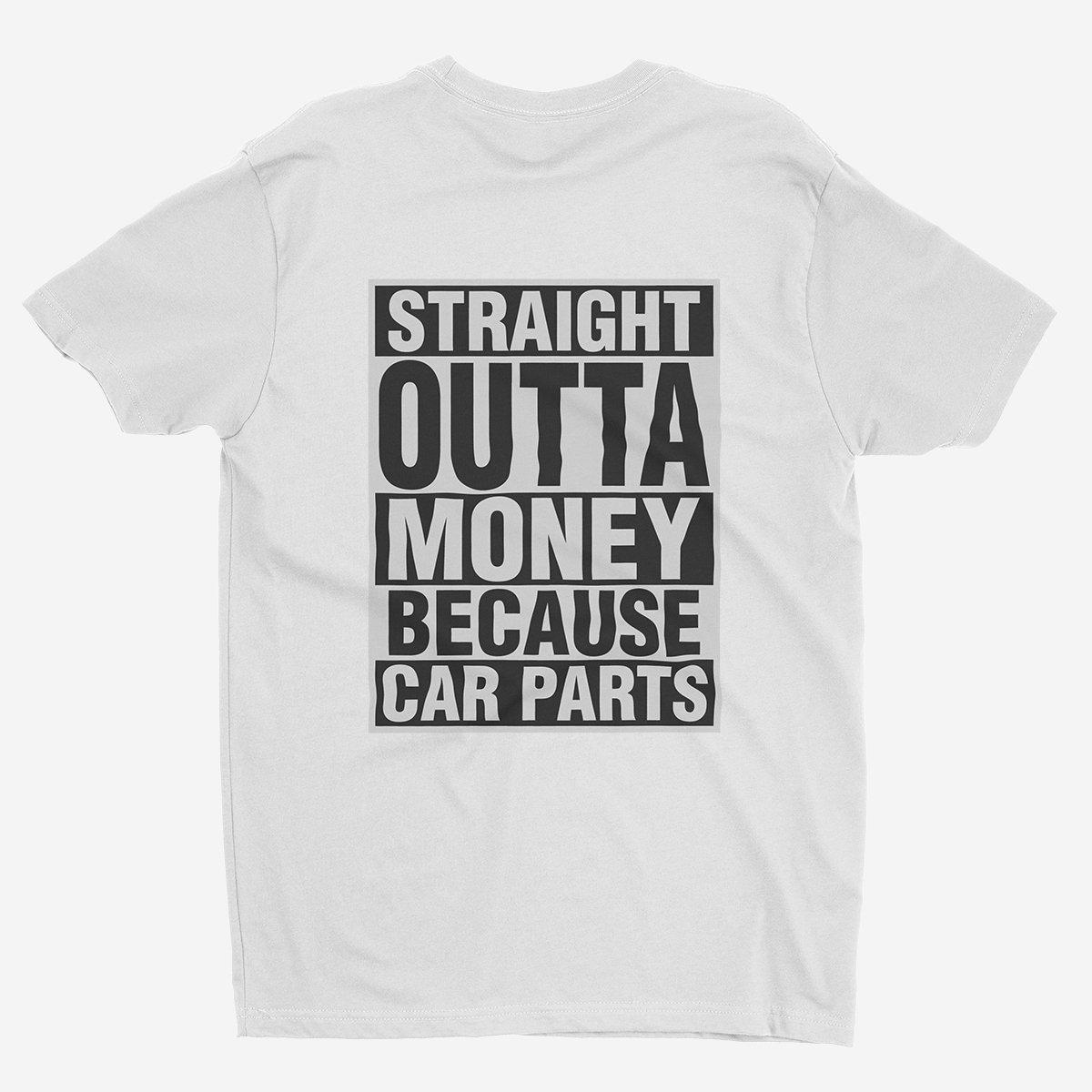 Straight Outta Money Car Parts T-Shirt
---
Are you constantly feeling the pinch in your wallet due to your love for car parts? We've got just the perfect t-shirt to express your struggle. Presenting our "Straight Outta Money Because Car Parts" design, a hilarious and relatable statement that captures the essence of every car enthusiast's financial woes.
This cleverly crafted design is a nod to the never-ending cycle of spending on car parts. With bold typography and eye-catching colors, it demands attention and sparks conversations wherever you go. The simplicity of the design ensures that the message is clear and easy to understand.
Made with high-quality materials, this t-shirt offers supreme comfort and durability. Its soft fabric ensures a cozy fit that you can enjoy all day long. The versatile and relaxed design makes it perfect for various occasions, whether you're heading to a car meet or simply hanging out with friends.
Whether you're a mechanic, a dedicated gearhead, or someone who appreciates the thrill of the open road, our "Straight Outta Money Because Car Parts" t-shirt is a must-have addition to your wardrobe. It not only showcases your love for cars but also lets everyone know that you understand the sacrifices required to fuel your passion.
Get ready to turn heads and make fellow car enthusiasts smile with this relatable and humorous t-shirt. Let the world know that you're straight outta money, all thanks to your obsession with car parts!
Product Details

Designed and tailor-made for the car guys.
100% Soft Ring-Spun Cotton.
Pre-Shrunk | True To Size.
Tapered body with fitted arms.
Made in the USA, with an additional warehouse in Europe.
Shipping

We primarily use DHL to ship out orders to our customers. This may vary depending on countries and available carriers.

We dispatch five days a week and aim to process all orders within 24 hours. Orders placed over the weekend & holidays will be processed the following business day.

Please see to our shipping policy for more information.
Choose options