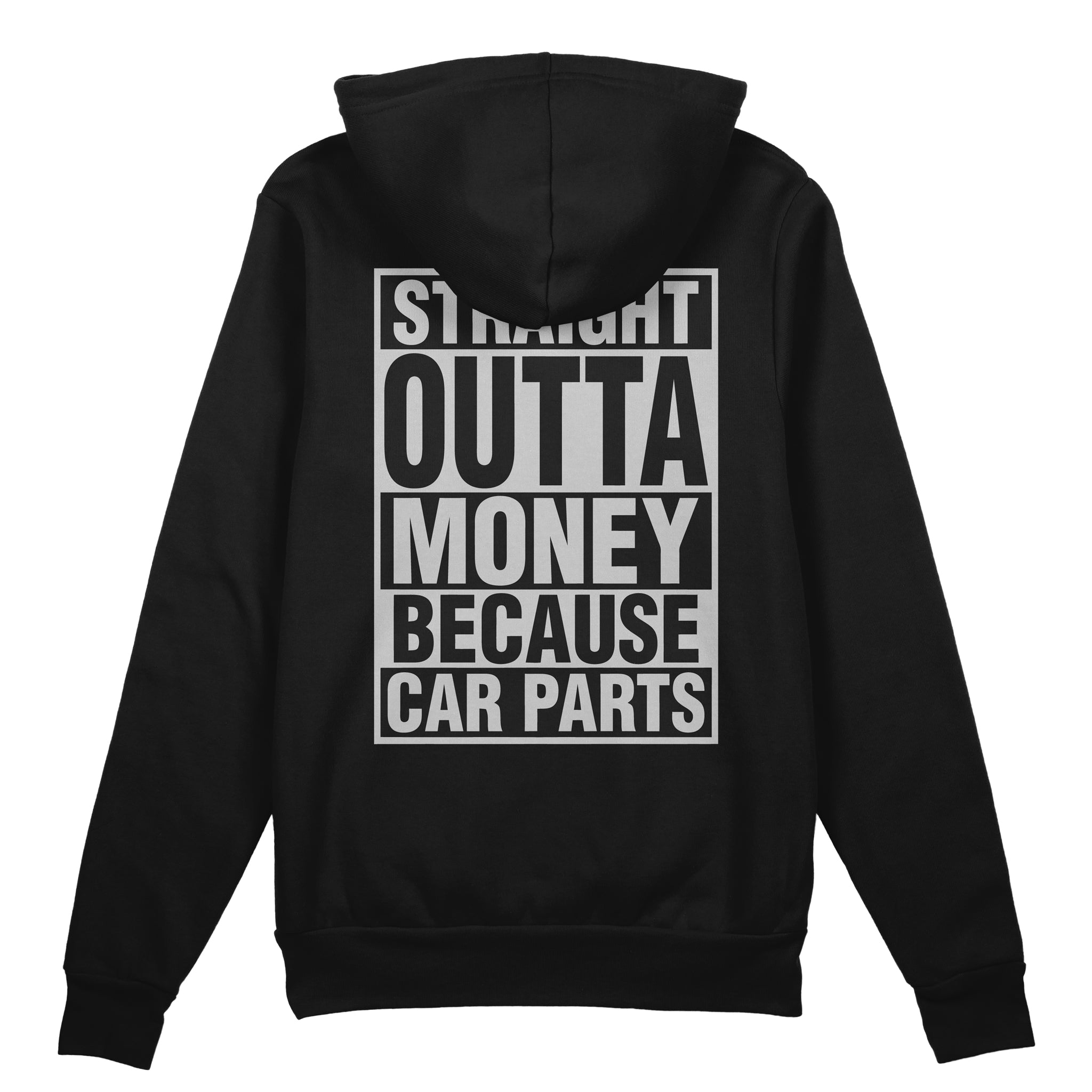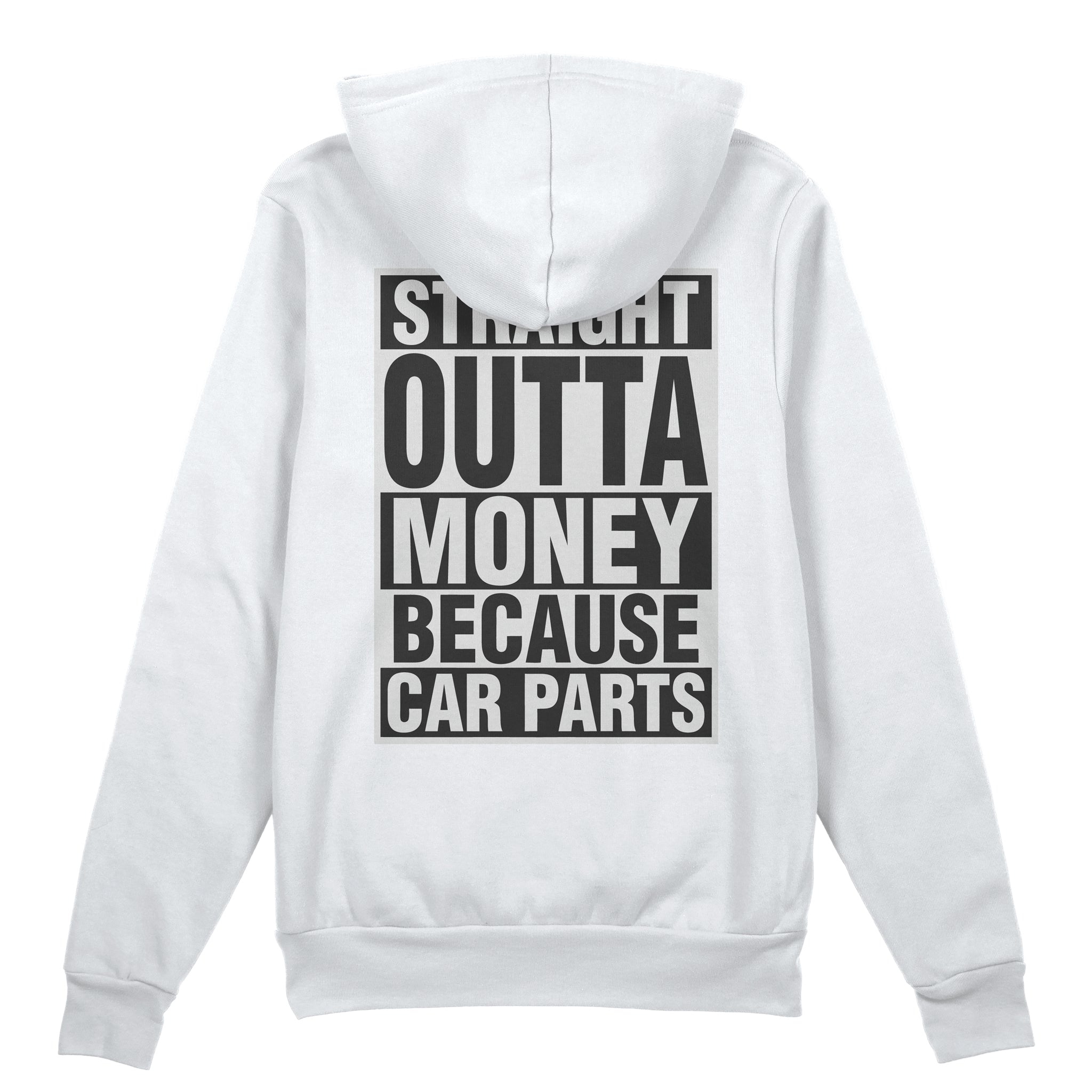 Straight Outta Money Car Parts Hoodie
---
Introducing our "Straight Outta Money Because Car Parts" hoodie, the perfect companion for car enthusiasts who understand the struggle of constant spending on their beloved vehicles. This hoodie encapsulates the essence of every gearhead's financial dilemma in a simple and relatable manner.
Designed with both style and comfort in mind, this hoodie is a must-have addition to any automotive enthusiast's wardrobe. The soft and cozy fabric ensures a comfortable fit, providing warmth during colder seasons or chilly evenings at the racetrack.
The "Straight Outta Money Because Car Parts" design is a subtle yet powerful statement that resonates with fellow car lovers. With its minimalistic approach, the design lets the message speak for itself, making it a conversation starter wherever you go.
Whether you're working on your latest project car, attending a car show, or simply enjoying a weekend drive, this hoodie is the perfect way to showcase your dedication and passion. It's not just a piece of clothing; it's a badge of honor that proudly displays the sacrifices you make for your automotive obsession.
Invest in style and express your automotive spirit with our "Straight Outta Money Because Car Parts" hoodie. Embrace the camaraderie of car enthusiasts worldwide and let everyone know that you're a true car lover, even if it means being straight outta money.
Premium Quality & Feel.
50% pre-shrunk cotton, 50% polyester.
Designed and tailor-made for car enthusiasts!
Made in the USA, with an additional warehouse in Europe.
We primarily use DHL to ship out orders to our customers. This may vary depending on countries and available carriers.

We dispatch five days a week and aim to process all orders within 24 hours. Orders placed over the weekend & holidays will be processed the following business day.

Please see to our shipping policy for more information.
Choose options