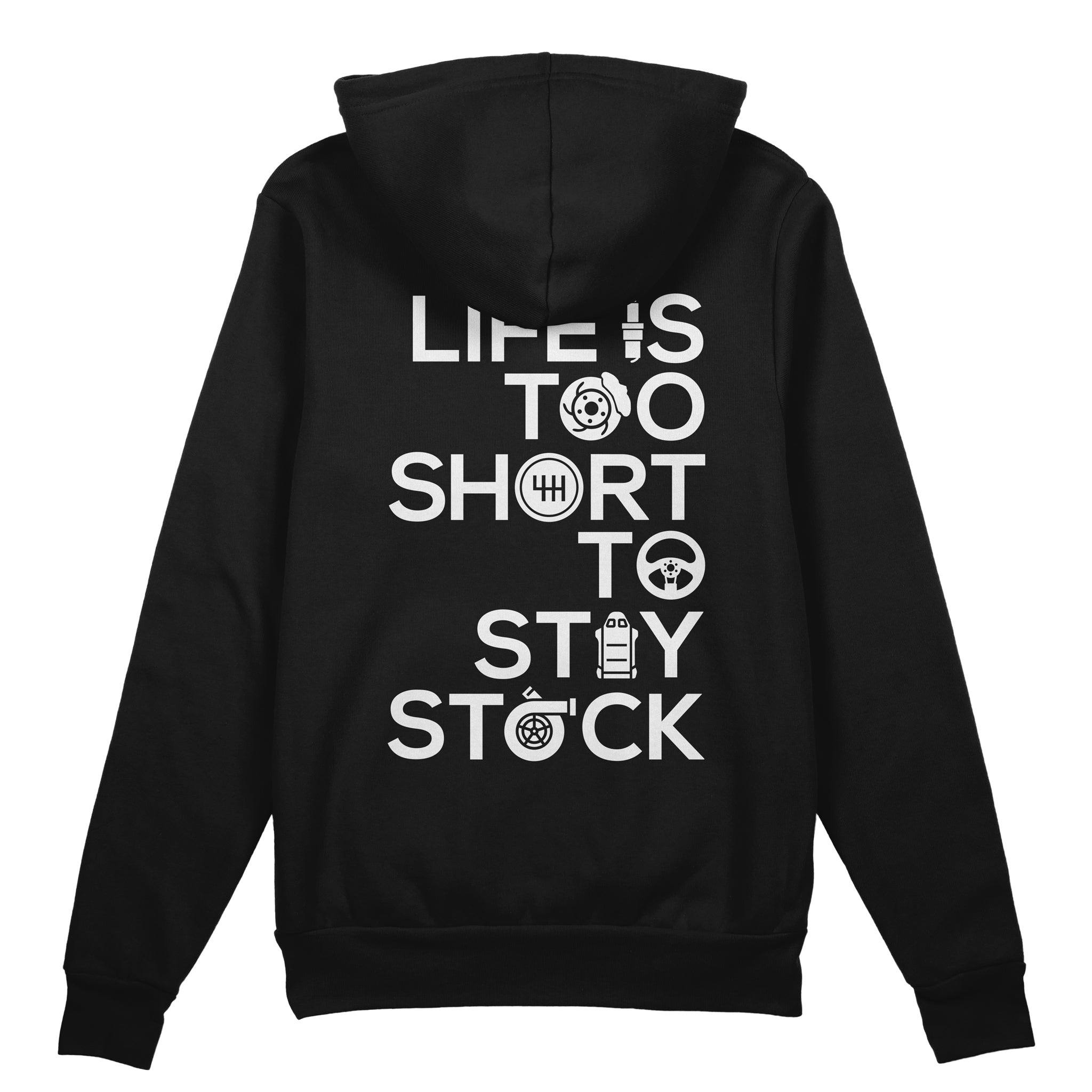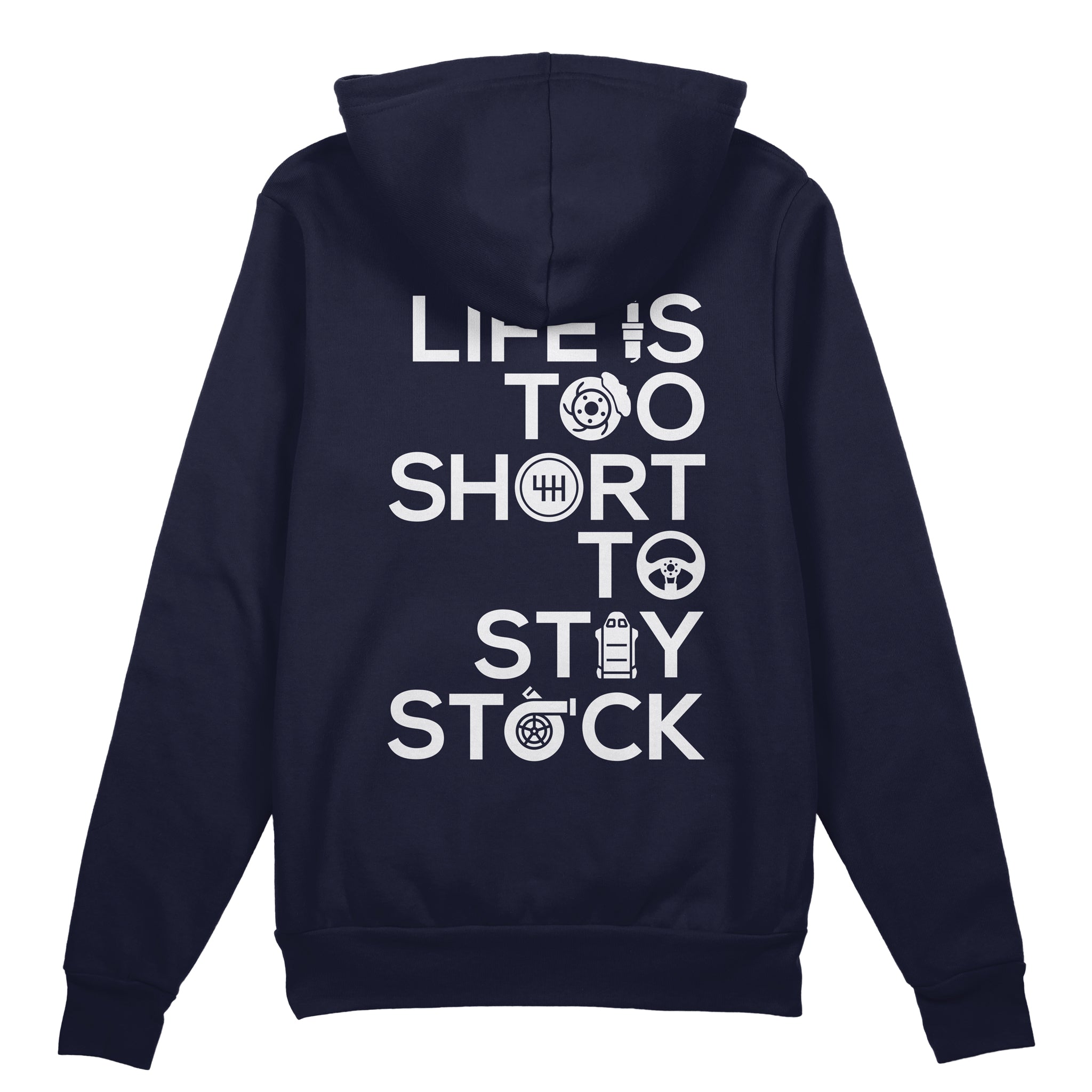 Life Too Short To Stay Stock Hoodie
---
Take your passion for car modifications to the next level with our exclusive Life Is Too Short To Stay Stock hoodie. Designed for true car enthusiasts like yourself, this hoodie speaks volumes about your dedication to personalizing and customizing your vehicle. It's not just a piece of clothing; it's a statement that captures the essence of your automotive spirit.
Crafted with meticulous attention to detail, our hoodie features a bold and eye-catching text design in white that proudly proclaims, "Life Is Too Short To Stay Stock." The clean and minimalist aesthetic of the white text adds a touch of elegance while conveying the rebellious and adventurous spirit of car modification culture.
Made from premium quality materials, this hoodie ensures comfort and durability, making it ideal for everyday wear. Whether you're attending car meets, working in the garage, or simply going about your day, this hoodie will keep you cozy while showcasing your passion to fellow car enthusiasts.
Wearing our Life Is Too Short To Stay Stock hoodie allows you to connect with like-minded individuals who understand the thrill of turning a stock vehicle into a personalized masterpiece. It serves as a conversation starter, instantly sparking discussions about performance upgrades, visual enhancements, and the limitless possibilities that come with car modifications.
With this hoodie, you become part of a vibrant community of automotive enthusiasts who embrace the notion that life is too short to settle for the ordinary. So go ahead, wear it with pride and let the world know that you are unapologetically devoted to making your vehicle stand out from the crowd.
Product Details

Premium Quality & Feel.
50% pre-shrunk cotton, 50% polyester.
Designed and tailor-made for car enthusiasts!
Made in the USA, with an additional warehouse in Europe.
Shipping

We primarily use DHL to ship out orders to our customers. This may vary depending on countries and available carriers.

We dispatch five days a week and aim to process all orders within 24 hours. Orders placed over the weekend & holidays will be processed the following business day.

Please see to our shipping policy for more information.
Loved this hoodie!

My fiancé really loved this hoodie! exactly as pictured and fit perfect

Nice fitting sweatshirt . True to size

This is a confortable hoodie...and very nice

Speedy delivery

Its just what i expected. And it was a decently speedy delivery too.

Fits so nice and snugly. Comfortable as. Just love it
Choose options