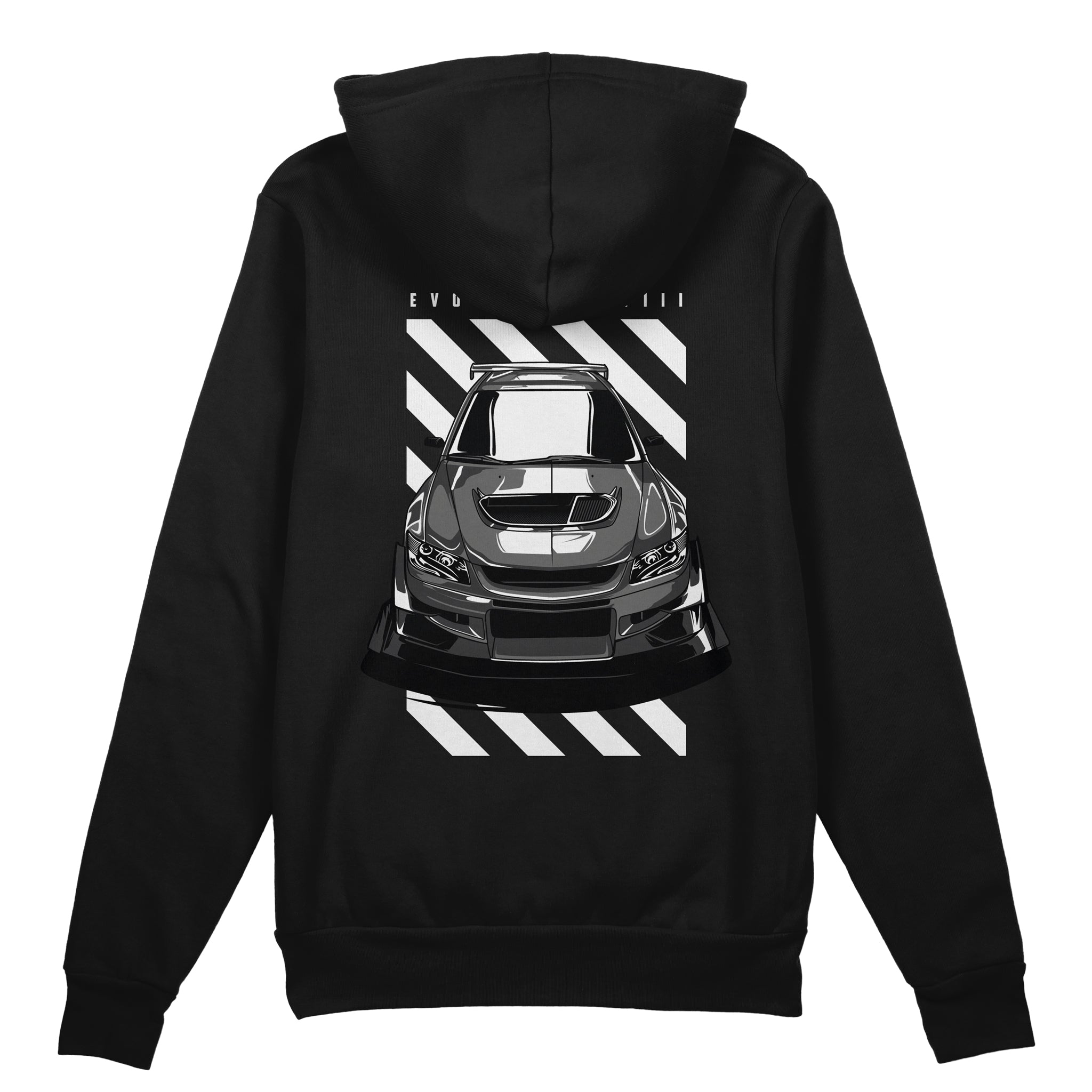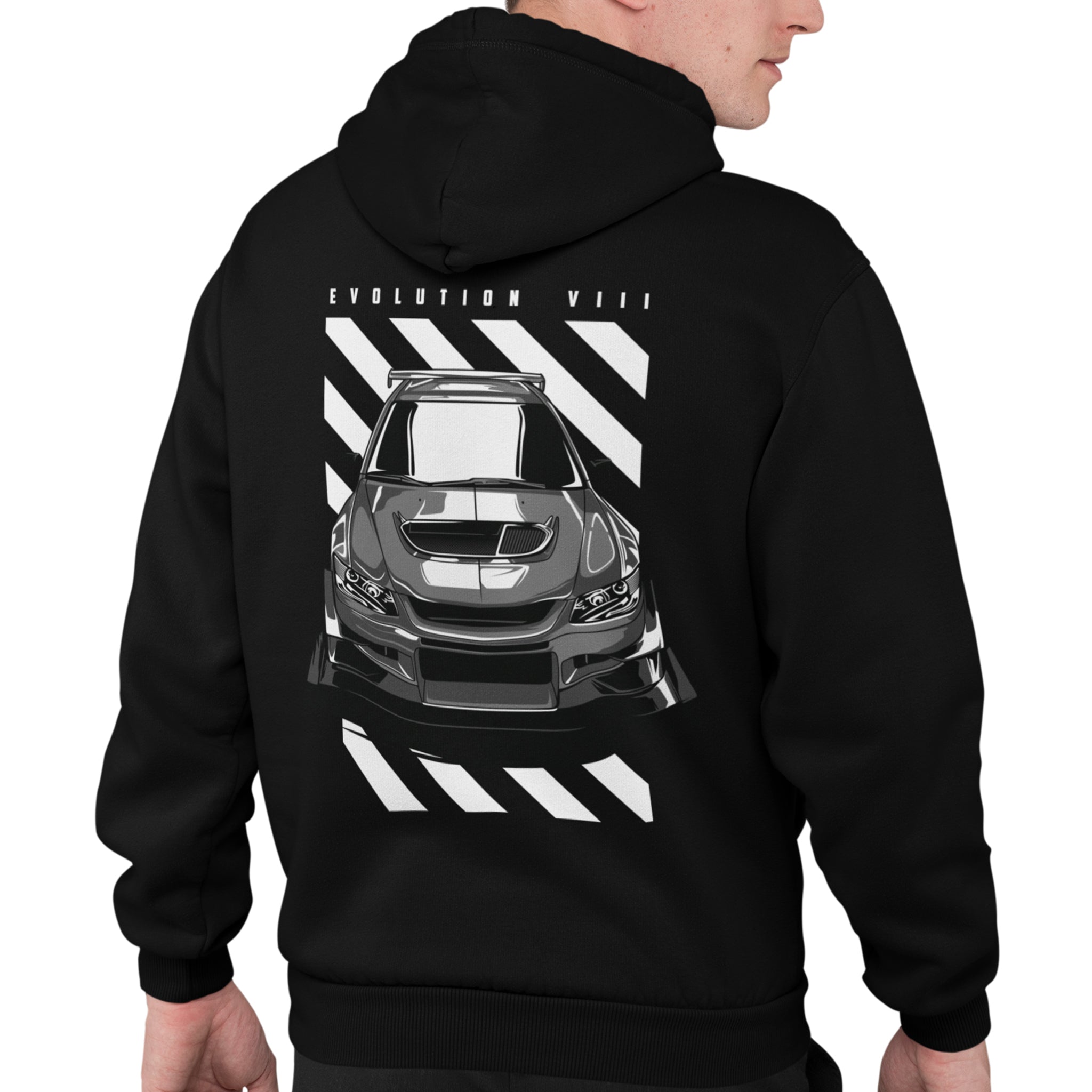 Evolution VIII Hoodie
---
Step into the world of rallying excellence and embrace the legendary status of the Mitsubishi Lancer Evolution with our exclusive hoodie. Revered as a true gearhead hero, the Evolution VIII has captivated automotive enthusiasts worldwide with its incredible performance and iconic styling.
The Evo VIII, known for its ferocious power and precision handling, has made a lasting impact on motorsports. Its turbocharged engine, advanced all-wheel drive system, and aerodynamic design make it a dominant force on the rally circuit.
Crafted with care, our Mitsubishi Lancer Evolution VIII hoodie pays homage to the iconic Evo VIII with a unique design. Made from high-quality materials, our hoodie offers both style and comfort. The soft fabric ensures a cozy fit, ideal for cool evenings and casual outings.
Whether you're attending a car meet, supporting your favorite rally team, or simply showcasing your love for the Evo VIII, this hoodie is a perfect addition to your wardrobe. Join the ranks of Evo enthusiasts and let your passion for the Mitsubishi Lancer Evolution VIII shine. Get our exclusive hoodie and make a statement wherever you go. Embrace the spirit of rally racing and express your appreciation for the ultimate Japanese beast – the Evo VIII.
Premium Quality & Feel.
50% pre-shrunk cotton, 50% polyester.
Designed and tailor-made for car enthusiasts!
Made in the USA, with an additional warehouse in Europe.
We primarily use DHL to ship out orders to our customers. This may vary depending on countries and available carriers.

We dispatch five days a week and aim to process all orders within 24 hours. Orders placed over the weekend & holidays will be processed the following business day.

Please see to our shipping policy for more information.
Perfect gift

The gift was perfect for my son. Fast delivery.

An awesome original design. The boyfriend loved it and got some street points from the guys. Really great buy.

probably the best hoodie I have ever had, the materials are really high quality, and the inscriptions and color are not damaged during washing
Choose options