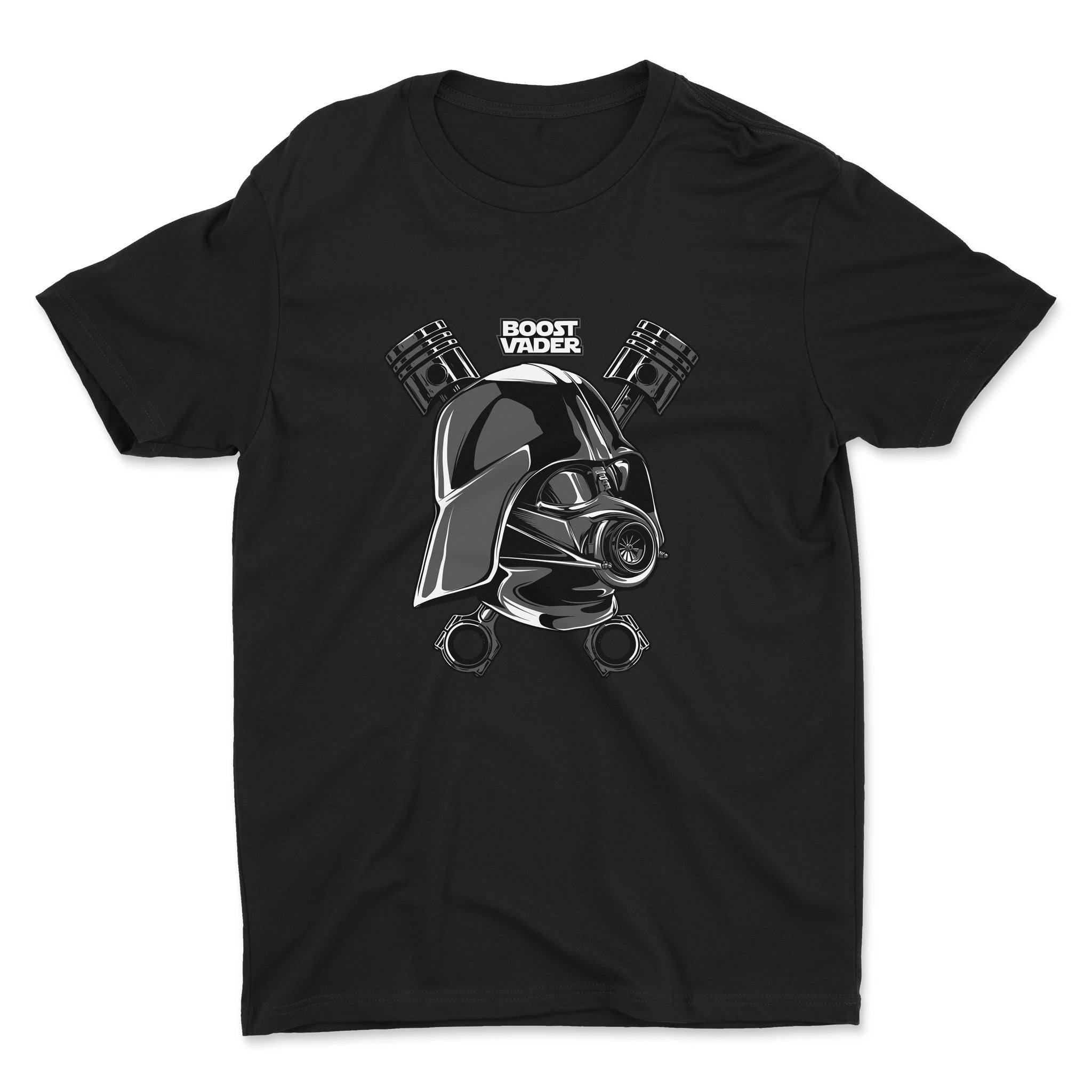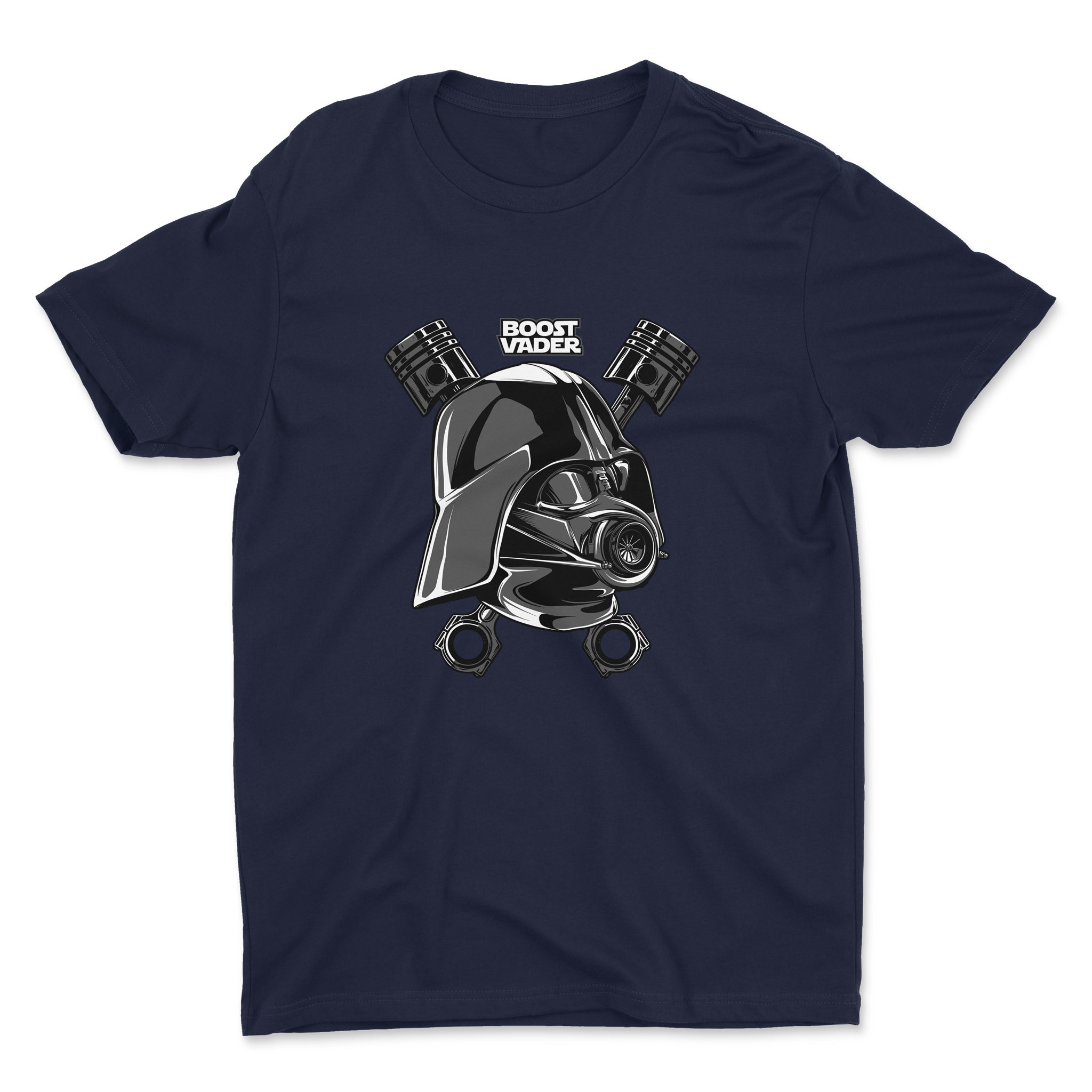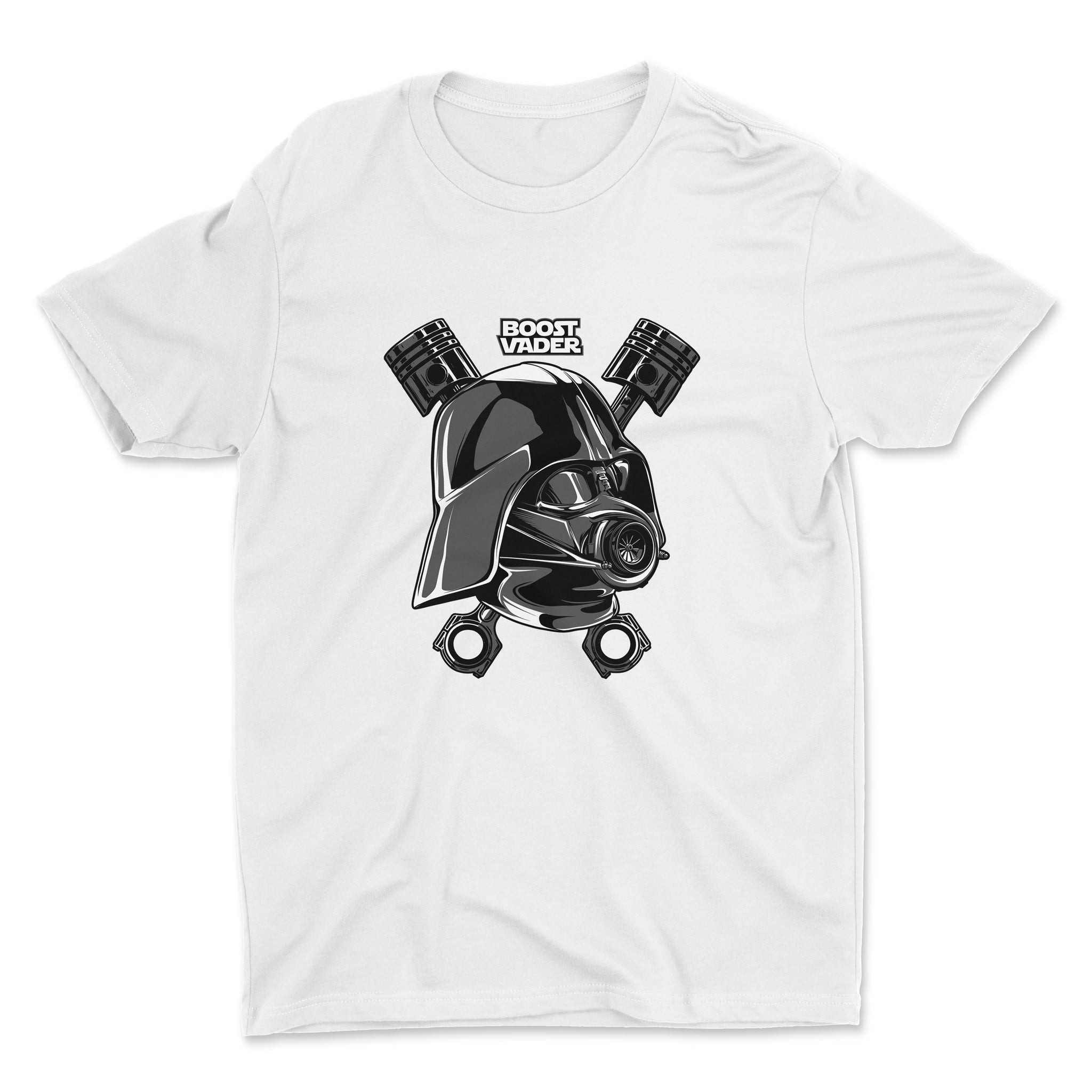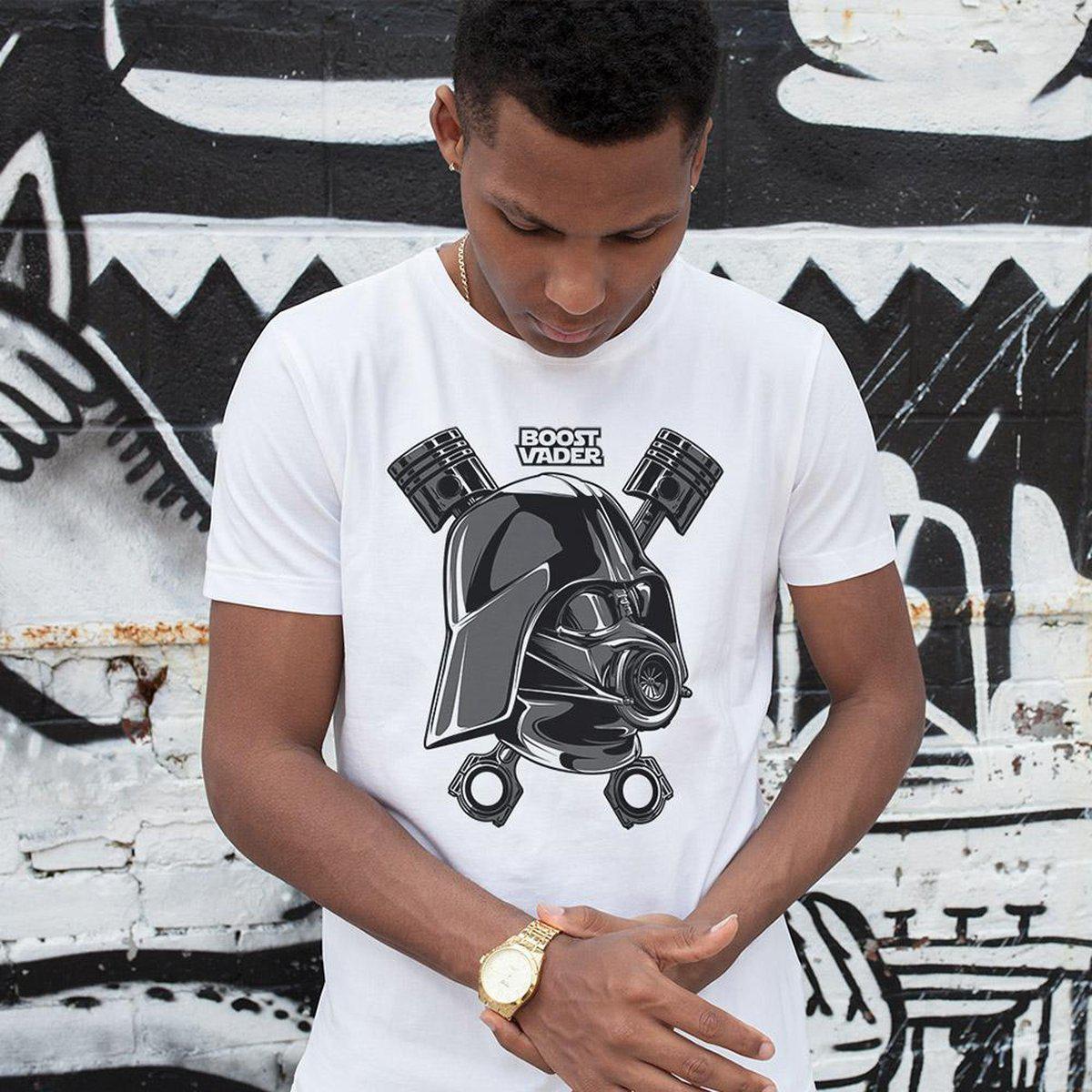 Boost Vader T-Shirt
---
Feel the power of the dark side like never before with our hilarious and unique "Boost Vader" t-shirt! Designed with a dash of humor, this one-of-a-kind masterpiece puts a turbocharged twist on Darth Vader's iconic helmet, giving it a fresh and playful look that is sure to turn heads.
The centerpiece of this design is the mouth area, transformed into a turbocharger that adds an extra dose of speed and intensity to the Sith Lord's already formidable presence. As if that wasn't enough, two sleek pistons intersect in a bold cross pattern, merging the worlds of the Force and high-performance engines in a way that is simply out of this galaxy!
Our "Boost Vader" t-shirt is perfect for those who love Star Wars and have a penchant for all things automotive. It's a delightful blend of geek culture and mechanical mastery, guaranteed to spark conversations and laughter wherever you go. Whether you're attending a sci-fi convention, hanging out with friends, or simply want to show off your unique sense of style, this shirt is a must-have addition to your wardrobe.
Crafted with the utmost care and attention to detail, our t-shirt ensures both comfort and durability. It's made from premium-quality fabric that feels soft against your skin and is built to withstand the test of time. The design is printed using high-quality inks that won't fade or lose their brilliance, allowing you to enjoy your Boost Vader tee for light-years to come!
Embrace the lighter side of the dark side with our Boost Vader t-shirt and let your inner Sith Lord rev to new heights of laughter and style!
Designed and tailor-made for the car guys.
100% Soft Ring-Spun Cotton.
Pre-Shrunk | True To Size.
Tapered body with fitted arms.
Made in the USA, with an additional warehouse in Europe.
We primarily use DHL to ship out orders to our customers. This may vary depending on countries and available carriers.

We dispatch five days a week and aim to process all orders within 24 hours. Orders placed over the weekend & holidays will be processed the following business day.

Please see to our shipping policy for more information.
Choose options